Themes
Superblocks Themes give you the full power of a design system, with simple control to alter themes that give you stunning applications every time.
Changing the theme of an app​
Users can select the theme icon from the left navigation and view a preview of all components using that theme.
Primary Color: The color used in the design systems, all other colors from the theme are based on this color automatically.
Default Mode: All themes come with Light and Dark modes. The default mode is the one your end users will see when opening the application.
Typeface: Select the typeface from beautiful web fonts.
Border Radius: This will apply to all containers, inputs, buttons, and more.
Users can apply a specific saved theme from the Selected theme dropdown.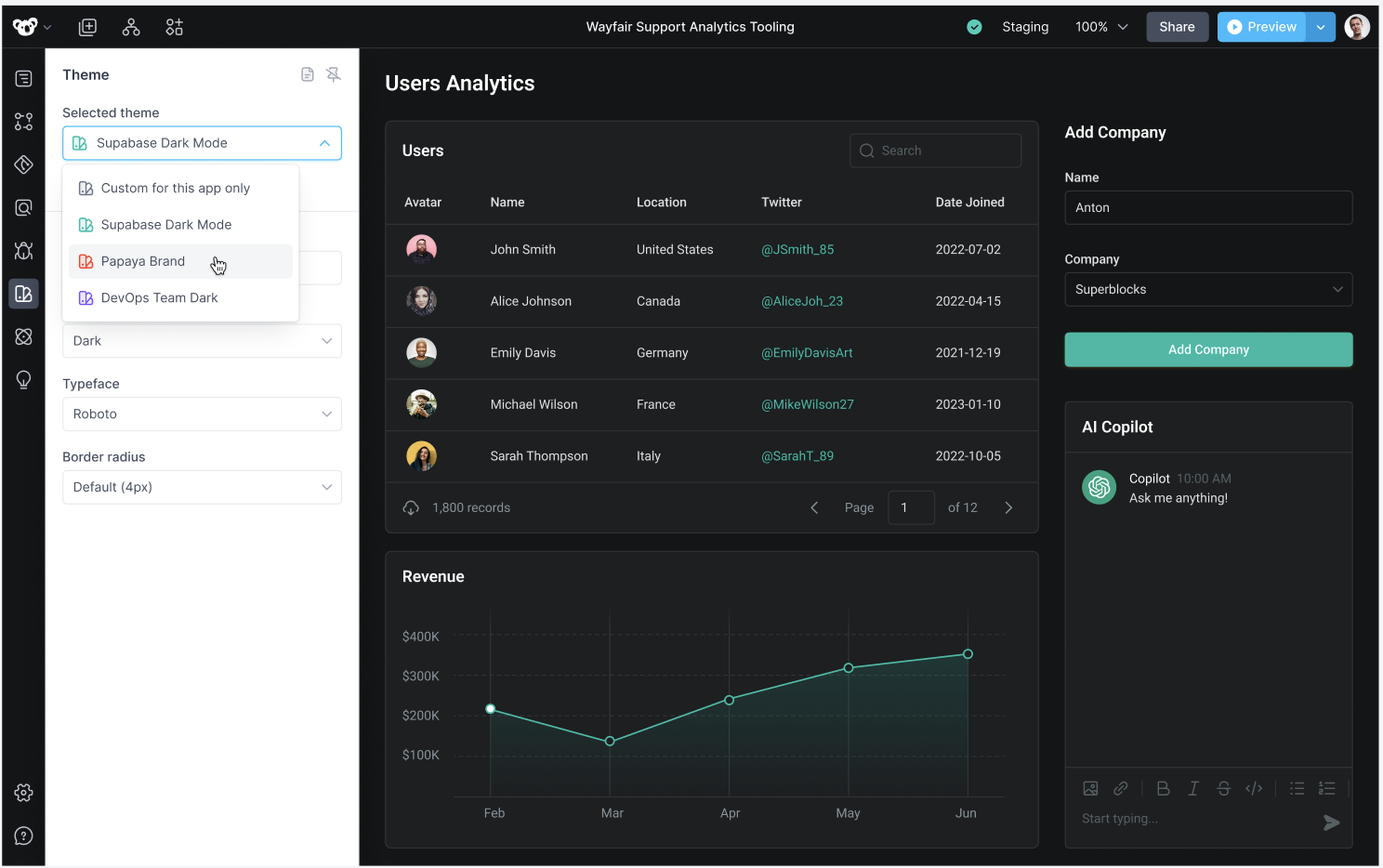 Managing themes for your organization​
Admins can add themes from the Organization Settings -> Themes page. You can create, update, delete, clone and make default themes for all new apps from here.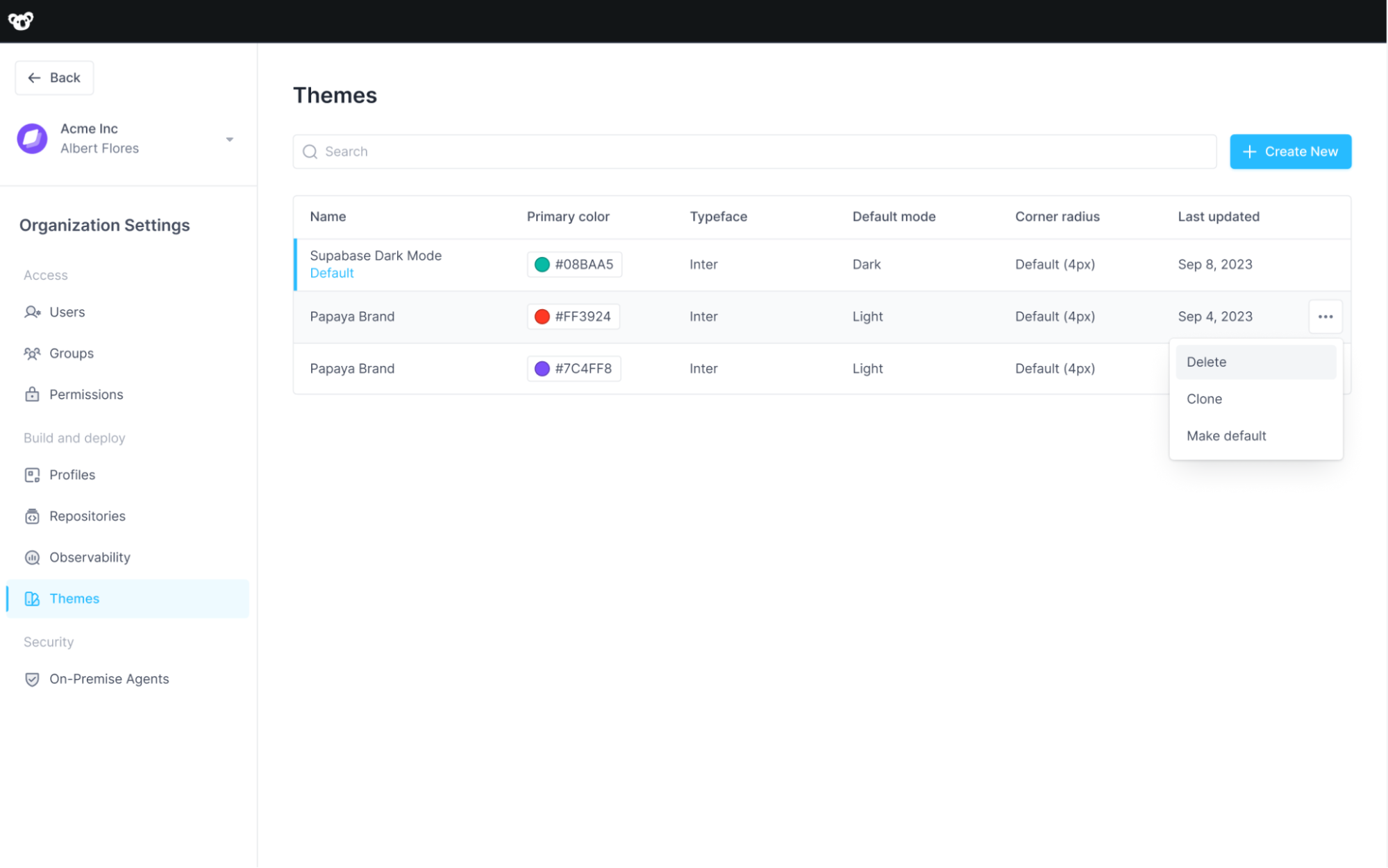 Creating a new theme​
Click Create New to create a new theme with its own name and properties. Simultaneously preview the theme in the panel on the right.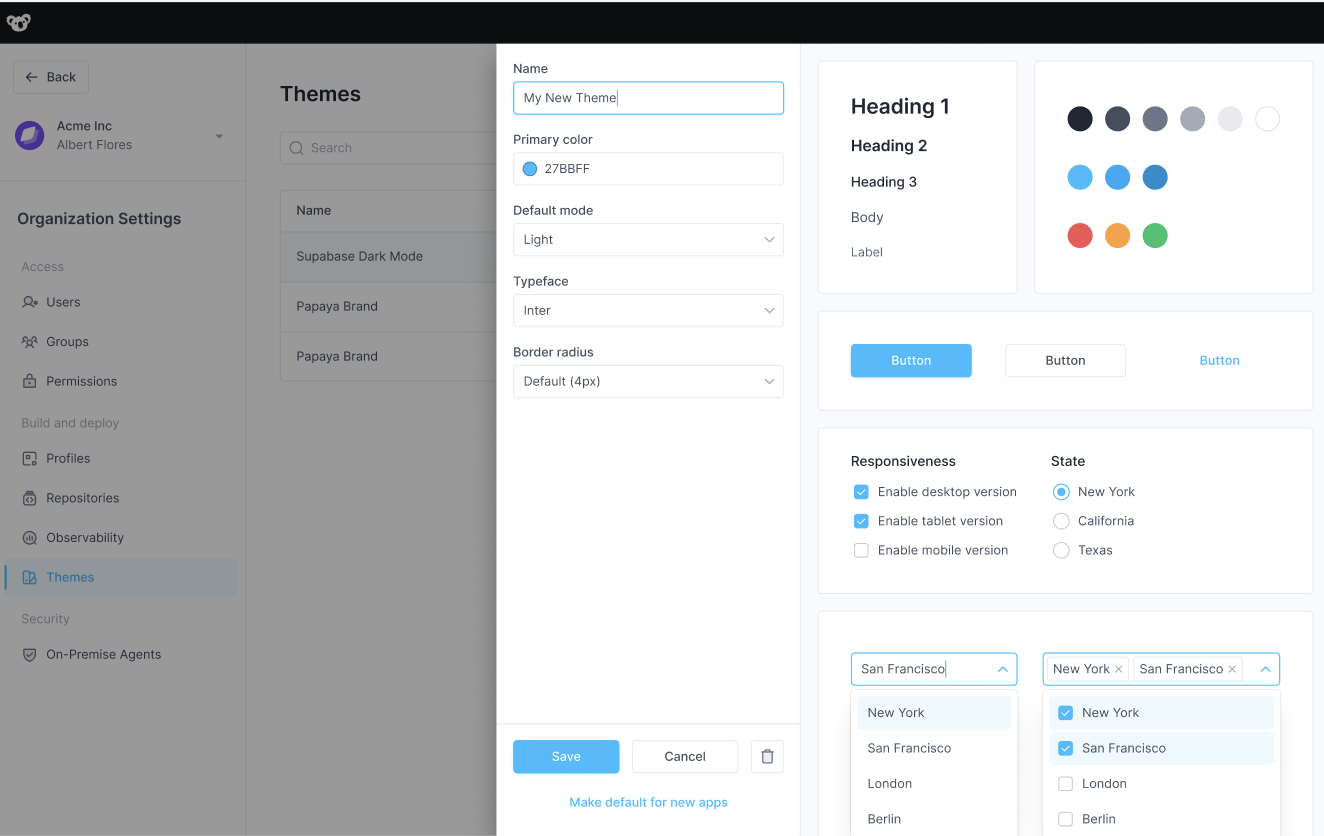 Overriding themes at the component level​
Each theme comes with a generated set of color swatches matching the design system. Users can change the color of a specific component from the Styles section of the Component Properties Panel.